Dear Colleagues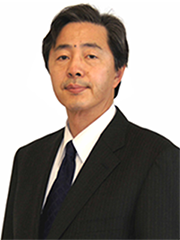 On behalf of the Japanese Society for Neural Repair and NeuroRehabilitation (JSNRNR), it is a great honor and pleasure for me to invite you to Akita for the 4th Japan-Korea NeuroRehabilitation Conference which will be held on February 22, 2015.
In view of the rapidly advancing field of the neurorehabilitation, the conference will cover the management and fundamental mechanisms of functional recovery from various neurological conditions such as stroke, Parkinson's disease, traumatic and acquired brain injuries, cerebral palsy, spinal cord injuries, and peripheral nerve injuries. The Scientific Program, with a mixture of basic neuroscience and clinical practice, will carry the participants to the new horizons in neurorehabilitation and will provide the opportunity to share knowledge, experience and new developments in the field.
Akita is rich with natural beauty, festivals, traditional foods and crafts. The Conference venue, Akita View Hotel is located in front of the Akita train station, and has convenient access from the Akita Airport. You will have a pleasant time not only participating in the conference programs but also enjoying the beauties of Akita. We look forward to sharing our city with you and we hope that everyone will enjoy the program at the 4th Japan-Korea NeuroRehabilitation Conference.
Let's meet in Akita in February 2015!
Best regards,
Yoichi Shimada, M.D., Ph. D.
President
The 4th Japan-Korea NeuroRehabilitation Conference